Brace yourself, winter is here.

And so is the new awesome winter skin for your Magicraft theme!
Winter time is there and that is perfect time to suit up your website into winter suit.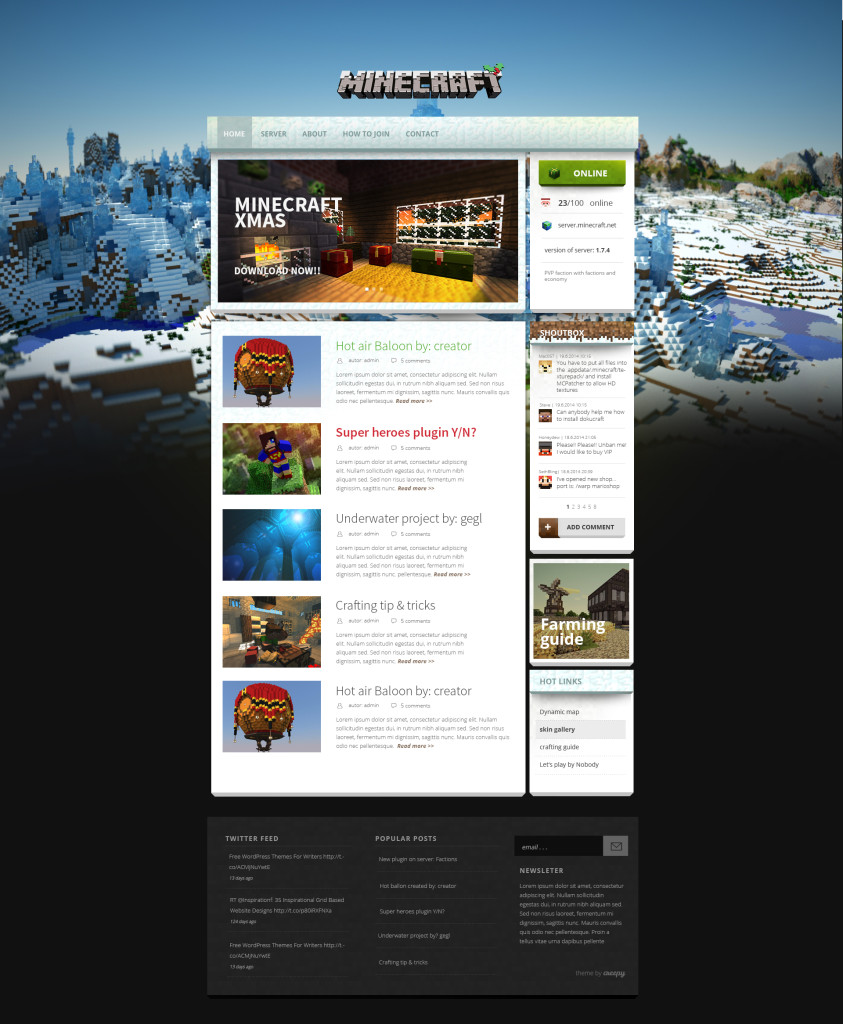 Download the skin here, it's for FREE

And it's really eazy, just follow this guide, if you are not sure how to do it.

Happy winter to ya!